Home
Product
Contact us

中文

English
Welcome to Wuxi Tianniu Intelligent Equipment Co.,Ltd and Wuxi Haofan Coating Equipment Co.,Ltd.!
188-6150-6008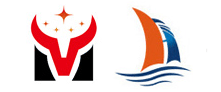 Wuxi Tianniu Intelligent Equipment Co.,Ltd.
Wuxi Haofan Coating Equipment Co.,Ltd.
phone:18861506008
Tel:+86-0510-83393331
Fax:+86-0510-83393331
Address:Zhenbei Road No.1, Huangtu Town,Jiangyin City,Jiangsu Province,China
Current location:
Home
>>
A PHP Error was encountered
Severity: Notice
Message: Undefined variable: item
Filename: product/productshow.php
Line Number: 42
HF-S350 Hot Melt Coating Machine
1.Application:
HF-S350 Non-Scratch Die Coater Hot Melt Coating Machine is specially designed for producing narrrow width label.The valid width for selection is 20mm and 350mm.Speed for selection is 150m/min and 300m/min.This machine adopt Italy technology Non-scratch Die Coater,Model HM-8.

2.Main Feature
(1)mechanical coating speed is 300m/min.
(2)Both unwinder and rewinder adopt cantilever structure,easy to operate.
(3)Total machine is controlled by Japan Panasonic full serve driven motor,high precision control.
(4)Coating qty:10-100g/m2
(5)Coating accuracy:±1g≤30g/m2
(6)Non-scratch die coater with rotating bar makes the surface of the material very bright,without any scratches.
It is suitable for producing film label,such as beer label laser anti fake label,electronic label etc.