Home
Product
Contact us

中文

English
Welcome to Wuxi Tianniu Intelligent Equipment Co.,Ltd and Wuxi Haofan Coating Equipment Co.,Ltd.!
188-6150-6008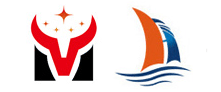 Wuxi Tianniu Intelligent Equipment Co.,Ltd.
Wuxi Haofan Coating Equipment Co.,Ltd.
phone:18861506008
Tel:+86-0510-83393331
Fax:+86-0510-83393331
Address:Zhenbei Road No.1, Huangtu Town,Jiangyin City,Jiangsu Province,China
Current location:
Home
>>
A PHP Error was encountered
Severity: Notice
Message: Undefined variable: item
Filename: product/productshow.php
Line Number: 42
HF-Bopp Special Coating Machine For Hot Melt Adhesive Tape
Main Feature
1.Adopt Italy technology Non-Scratch Die Coater the surface of substrate is very bright,with high coating precision.
2.Max Coating Speed For Selection is 300M/min and 500M/min.
3.Total Machine is Controlled by Siemens PLC.
4.Non-stop Unwind and Rewind,no need to slow down the coating speed,the length is fixed to Roll changing.
5.Adopt Twin Screw Making Adhesive Ensure Continuous and Reliable Production.
6.We offer a whole set of solutions including adhesive Formula,Process to making adhesive,Coating.Process.